Woohoo~ first post in my new icon community! :D

[25] Goong Icons
[5] Various Jdrama Icons (First Kiss, Hana Yori Dango, Hana Kimi)
[64] Naruto Icons [2] Naruto Headers [2] Naruto Banners
[13] Vampire Knight Icons
[8] Various Anime Icons (Azumanga Daioh, Lucky ☆ Star, Samurai Champloo)

Goong
| | | | | |
| --- | --- | --- | --- | --- |
| 1 | 2 | 3 | 4 | 5 |
| | | | | |
| 6 | 7 | 8 | 9 | 10 |
| | | | | |
| 11 | 12 | 13 | 14 | 15 |
| | | | | |
| 16 | 17 | 18 | 19 | 20 |
| | | | | |
| 21 | 22 | 23 | 24 | 25 |
| | | | | |
Various Jdrama (Hana Yori Dango, First Kiss, Hana Kimi)

Naruto
1
2
3
4
5
6
7
8
9
10
11
12
13
14
15
16
17
18
19
20
21
22
23
24
25
26
27
28
29
30
31
32
33
34
35
36
37
38
39
40
41
42
43
44
45
46
47
48
49
50
51
52
53
54
55
56
57
58
59
60
61
62
63
64
#39, 40, 46-51, 61-64
-
Doujinshi;
Konjou Kumiai/Yoko Fujitani
#41-43
-
Doujinshi;
10-Rankai/Emi
#44, 45, 47, 54-59
-
Doujinshi;
Oushou Chikubai/Mitona
#52 & 53
-
Doujinshi;
Gousetsu Chitai/Yuki
#60
-
Doujinshi
; Yellow Cake/Sei Kajiwara & Kanon Fujikawa
all doujin scans were scanned by myself,
except for
39, which can be found on Konjou Kumiai's site
645 x 289; artwrk by konjou kumiai
600 x 274
600 x 352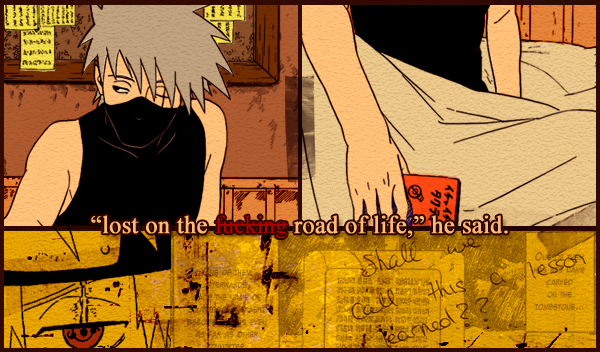 300 x 141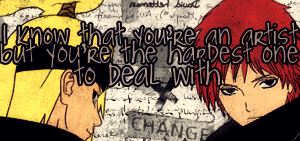 250 x 210; artwork by oushou chikubai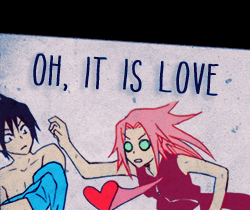 Vampire Knight
Various Anime (Azumanga Daioh, Lucky☆Star, Samurai Champloo)

Credit is appreciated but not needed. (if you do decide to credit, it can go to either
x3sinful_love or
stepicons. though I think the latter is much easier/faster to spell without underscores and such)
Comments are loved ♥
Enjoy! =)
Resources | Affiliate? | Watch?